An Educational Thesis Dream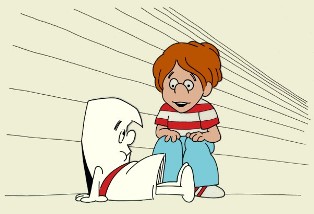 I'm just a....thesis?

Last night I had a dream about my thesis in the form of School House Rock. Not only was it strange that my thesis was talking to me in exactly the same voice the Bill uses AND my entire dream was in cartoon form. I thought dreaming in cartoon form was most unusual. Although, I did look rather stunning as a cartoon...
With the exception of my dream nothing extraordinary has happened in the past few days. Right now, I'm in the midst of putting the finishing touches on my thesis so it can be sent to the binders and turned in to my department. This means that I spend my days couped up in my nerdhole (i.e. my room) mentally cursing at Excel and desperately trying to avoid the temptation to procrastinate.
Sigh...I can't wait until this summer...